Ville Nieminen appointed Chief Operating Officer of the Logistikas Group, Ari Mäenpää appointed Head of the Vaasa Unit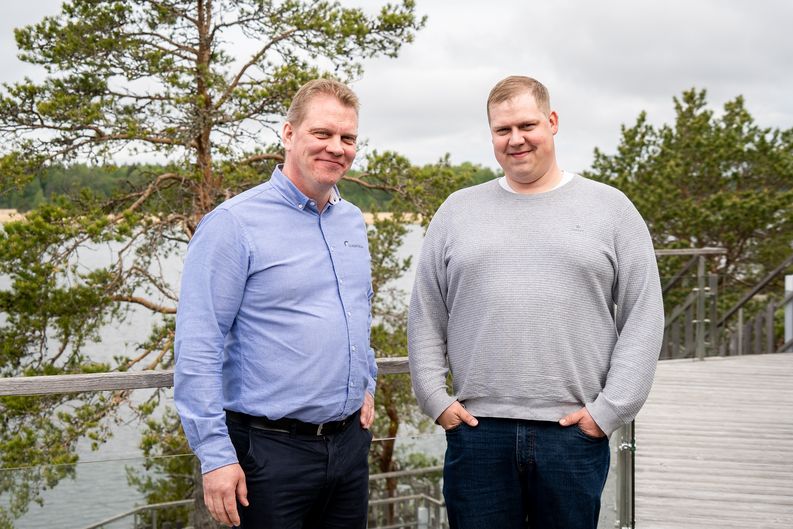 Logistikas will develop its organization with two new appointments, which will take effect on June 1, 2022. Ville Nieminen has been appointed the Group's Chief Operating Officer and Ari Mäenpää has been appointed as Unit Manager of Vaasa.
"Logistikas iis growing in line with its strategy and these organizational changes are an inherent step in development. With the growth, we need to strengthen our operational management at several new stations so that we can ensure the growth steps in line with our services and plans, says Toni Brigatti, President and CEO of the Logistikas Group," says Toni Brigatti, President and CEO of the Logistikas Group.
Nieminen and Mäenpää have both worked for a long time in the Vaasa unit. They joined Logistikas as former employees in the summer of 2021, when Logistikas acquired Piccolo Packing Ltd and Piccolo Solutions Ltd.
"Both have proven to be top types and tough professionals. They are happy to take responsibility and perform their duties in an exemplary manner, so these choices were very clear. The appointments made now are a good example of the kind of career paths we create at Logistikas."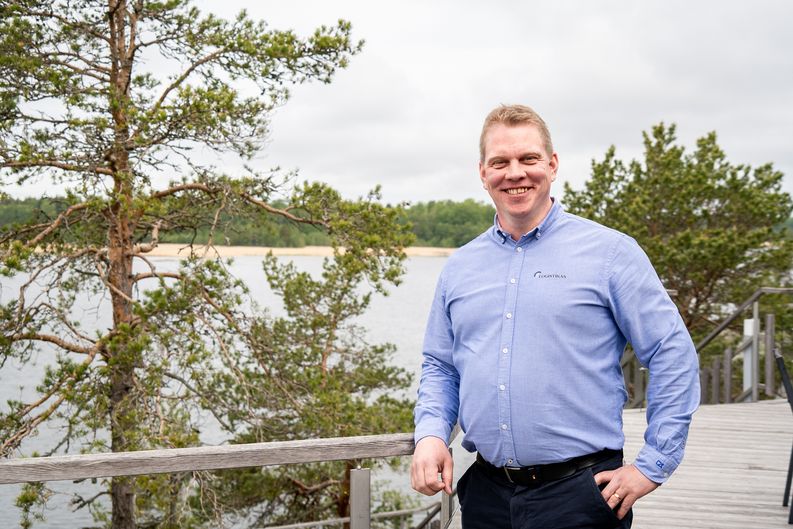 Consistent practices
Ville Nieminen will take over as Chief Operating Officer of Logistikas from the position of Unit Manager. He has worked at the Vaasa unit since 2008. Nieminen has 17 years of experience in the field, working at the beginning of the millennium as Wärtsilä's logistics development engineer.
"It is great to have overall responsibility for operational activities. In this case, my own and the Group's wishes met perfectly. 13 years in the same task has given me strong know-how, which I can utilize in a variety of ways when planning things on an even larger scale," Nieminen says.
His workplace will be located in Vaasa, but he will also be a familiar sight at other Logistikas Group units. Although Mäenpää will take over the operations of Logistikas Vaasa Ltd, Logistikas Tehdaspalvelut Ltd will remain responsible for Nieminen in order to successfully manage the transition phase.
"In the future, my idea is to visit at least one unit of our Group every week. The aim is to find the best ways for everyone's everyday life and to harmonize their practices. There are no ready-made recipes, but I first get to know the units and compare them with my own eyes according to the goals set in the management team."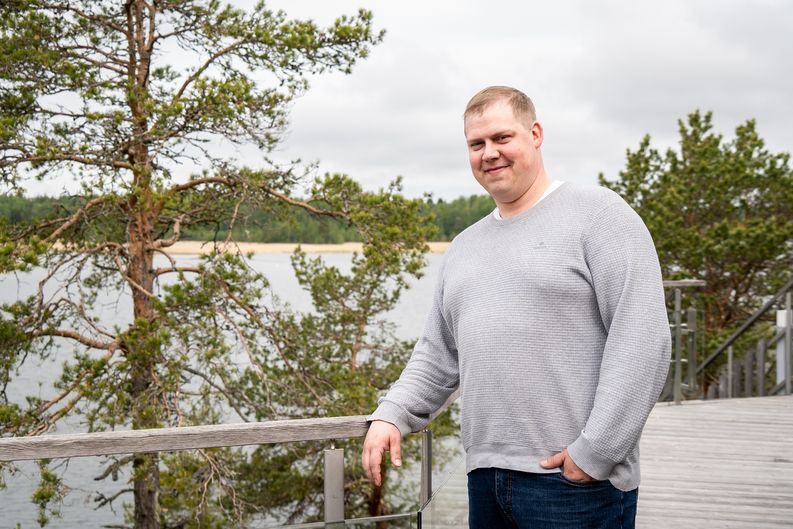 Development and growth
Ari Mäenpää has previously worked as a foreman in the Vaasa unit. He and Nieminen have worked closely together, so the basic knowledge is strong, but there is also a lot to learn.
"Going forward in my career shows that I have proven that I can be trusted. Ville leaves me a fully functional package, so the starting situation is very good. Of course, the goal is always to develop operations and thereby seek more growth. The change will not radically affect the daily lives of the staff," Mäenpää says.
Mäenpää, who was once trained as an international project management engineer, has worked in logistics practically all his life.
"I have used a forklift first time when I was 9 years old and have worked in the logistics industry throughout my career in several different companies and in different positions. Extensive experience has been of great benefit over the past six years in the role of foreman, and it will certainly be in important role also as Head of the unit."
ADDITIONAL INFORMATION:
Toni Brigatti
CEO
+358 44 321 1469
toni.brigatti@logistikas.fi
Ville Nieminen
Chief Operating Officer
+358 40 738 9350
ville.nieminen@logistikas.fi
Ari Mäenpää
Unit Manager, Vaasa
+358 50 316 0492
ari.maenpaa@logistikas.fi